Can You Page Me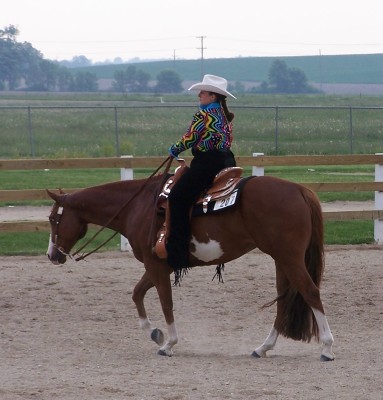 Jefferson, WI May 27, 2006

Can You Page Me, aka Popeye, is a 2000 Sorrel Overo gelding. APHA point earner in Showmanship, Western Pleasure, and Halter. PTHA point earner in Halter, Showmanship, Western Pleasure, English Pleasure, Hunter Under Saddle, Equitation, Ideal Pinto, Trail and Disciplined Rail. PTHA Champion and 2X earner of PTHA Amateur Champion. Popeye is the true all around horse and family friend I've always dreamed of owning. A huge thank you to Heather Weaver and Bud & Karen Craighead for allowing the opportunity to own this very special gelding.



Got A Sensational One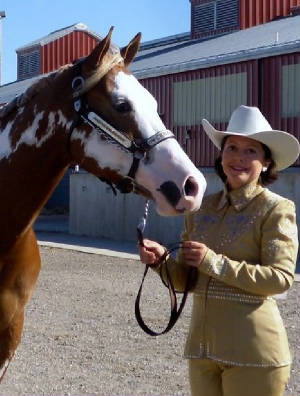 Got A Sensational One, aka Ronnie, is another great prospect from Craighead Paint Horses. He's sired by the one and only Zippos Sensation, and we're looking for great things to come with him! He earned points at his very first PTHA show and I'm super excited to see what 2011 brings.
Tardy Too Diamond
2004 Bay Overo gelding
Tardy joined us in April 2007. I'm a huge fan of the Bearly a Diamond foals, and have admired Tardy from the minute he hit the ground in 2004. He's the most laid back 3 year old I've ever known, and his goofball personality makes him all the kids favorite! Craighead Paint Horses did a wonderful job training him, and Tardy finished out his first show season here with points in Halter, Showmanship, Western Pleasure, Disciplined Rail, Ideal Pinto Western, and English Pleasure. We're hoping to finish his open Championship in 2008!
*Update 9/2010*
After earning his open championship, Amateur championship and being High Point Leadline walk/trot horse at the 2009 Pinto Congress, Tardy has gone to a new home. Congratulations to Kelly Hospodka on your purchase, I know you'll make a wonderful team!
Copyright 2009/2010/2011, Winning Edge Paint Horses